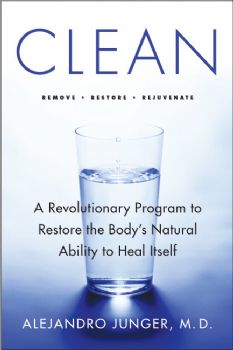 Picture from Google

You can learn more about this program by clicking on the link below!

my.cleanprogram.com/

Micah and I are starting this program tomorrow! 3 weeks of detoxification and cleansing not only our bodies but our home as well. Everything from laundry detergent, soaps we use and pans we cook with, everything is going CLEAN!!! We always used natural products before now but I allowed little things to slip like my face creams and so on not realizing what I am putting on my skin! SO many chemicals out there in so many things!

We are eliminating all dairy, eggs, wheat products, processed items of all kinds including things like ketchup! We are staying away from certain fruits and veggies along with all caffeine, all breads and certain meats.

So we are now about to embark on 3 weeks of drinking fresh juice or smoothies each morning, a clean, balance lunch with 51% raw foods and another smoothie or fresh made juice for dinner with a few small snacks in between to get my through my runs.

Wish us luck!!!! Our goal is to lose 8 pounds over the next 3 weeks!! Here we GO!!