After 2 weeks here are my results....
March Meltdown Challenge Results - Starting March 1st
Weight Loss - 4 pounds
Inches Lost - 2.25 inches
Miles - 44.59
Wellness totals for the year - Starting January 1st
Weight Loss - 19.4 pounds
Inches Lost - 10 inches
Miles - 172.33
Workout today - TRX training
Morning Drink - Lemon, warm water, cayenne pepper, Braggs ACV and RWK Just cranberry juice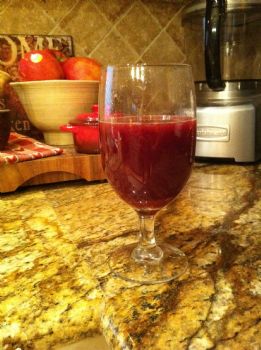 Breakfast - Chai and Oolong tea with almond milk. Quinoa, oats, chia seeds, GOL Raw Fiber blend, fresh berries, pumpkin seeds and stevia.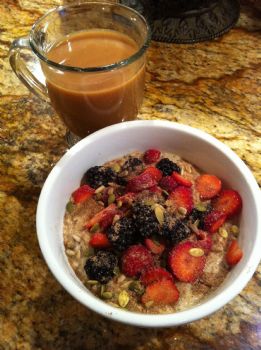 Lunch - Split pea soup with buckwheat greens, chia and maca shake with green vibrance powder.
Snack - Egg whites, mushrooms, apple and fresh blueberries and green tea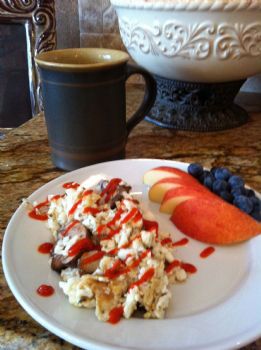 Dinner - Ahi Tuna salad over raw purple kale and cucumber. 4 pieces of brown rice sushi and grilled Tilapia with seaweed and sesame seeds. Fresh juice....Fennel, ginger, lemon, apple, carrot, purple kale, tangerine, cilantro, parsley and watercress.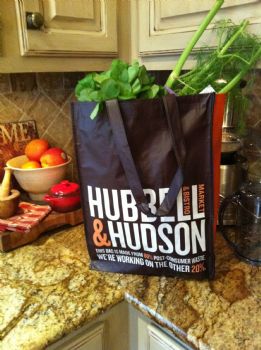 All the yummy veggies to juice!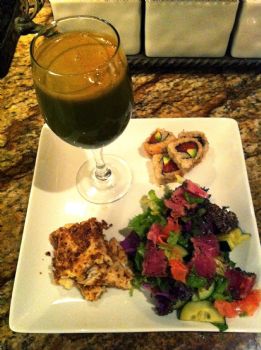 Seared Ahi Tuna over raw kale, it does not get better than this!