Here are a few pictures after my run with my baby girl....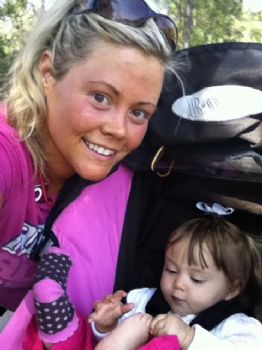 Michaela is very interested in her toes lately! Off go the socks as toes are far more entertaining!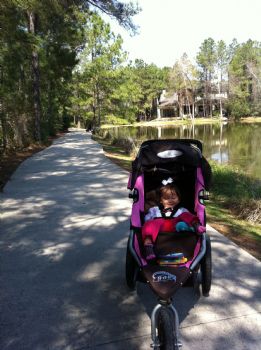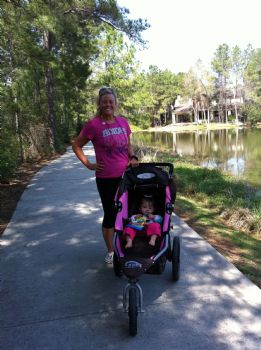 March Meltdown Challenge Results - Starting March 1st
Weight Loss - 4 pounds
Inches Lost - 2. 25 inches
Miles - 52.59
Wellness totals for the year - Starting January 1st
Weight Loss - 19.4 pounds
Inches Lost - 10 inches
Miles - 181.33
Workout today - TRX and pilates. 3 mile run AP 10:13, 5 mile easy walk.
Morning Drink - Lemon, warm water, cayenne pepper, Braggs ACV along with fresh juice....Fennel, ginger, lemon, apple, carrot, purple kale, tangerine, cilantro, parsley and watercress.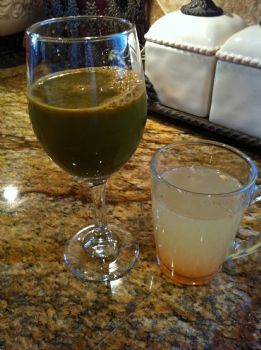 Breakfast - Matcha green tea with Greek yogurt, oats, chia seeds, GOL Raw fiber and fresh berries
Lunch - More fresh juice, split pea soup with buckwheat greens, more of morning oat and chia seed mix with strawberries.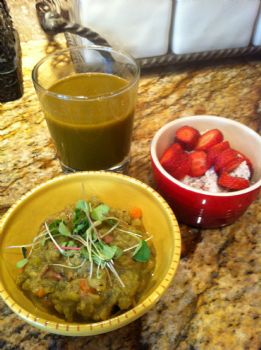 Dinner - Maca root and raw Caco shake with Black Quinoa and raw veggie salad with Tilapia.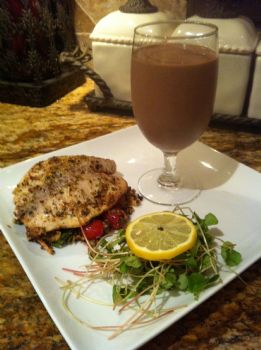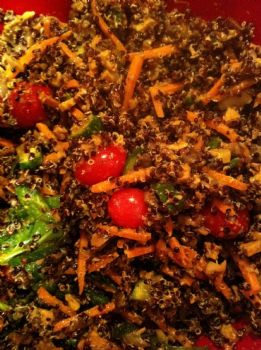 LOVED this black quinoa salad! Dressing was simple...Apple cider vinager, thai hot sauce and dijon mustard!